Kevin O'Hare – December 2011
"I first knew Karen as a student at The Royal Ballet School where her formidable technique and wonderful stage presence made her stand out in a year full of outstanding students.
After joining the Sadlers Wells Royal Ballet I was lucky enough to dance with her on many occasions including with her as Aurora and myself as Prince Florimund in Sir Peter Wright's The Sleeping Beauty and Balanchine's Theme and Variations.
It was always a pleasure and I am sure that all the aspects that made her such a special performer and partner on stage she will pass on with her generosity of spirit to the students of today and I have no doubt that with Karen's training her pupils will become the dancers of tomorrow"
Kevin O'Hare
Director – Royal Ballet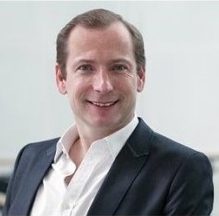 Darcey Bussell – November 2011
When I started my career at Sadlers' Wells Royal ballet, Karen was already a principal dancer.
Karen was a beautiful performer and was one of the most technically proficient dancers I ever worked with. As a young dancer in the company I learnt so much from Karen's professionalism.
She was very caring and supportive of me when I danced my first solo roles, something I will always be grateful for. Anyone who gets the opportunity to be taught by Karen is very fortunate indeed.
Darcey Bussell CBE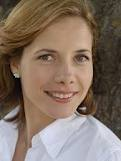 Narelle Aspinall – November 2011
The students at the Capricorn School of Dancing have been afforded with the wonderful experience of working with Karen Donovan since August, 2009.
Her professional approach and attention to detail has challenged and inspired the students to work towards their maximum potential.
Karen's open classes are uniquely designed to extend a range of abilities whilst keeping everyone engaged and energised. Her expert knowledge of repertoire has broadened the children's knowledge of classical ballet and has allowed them to develop greater performance techniques.
I would highly recommend Karen as a teacher, her wealth of professional experience has benefited the students at my school greatly.
Narelle Aspinall R.A.D. RTS. F.A.T.D.
Principal – Capricorn School of Dancing